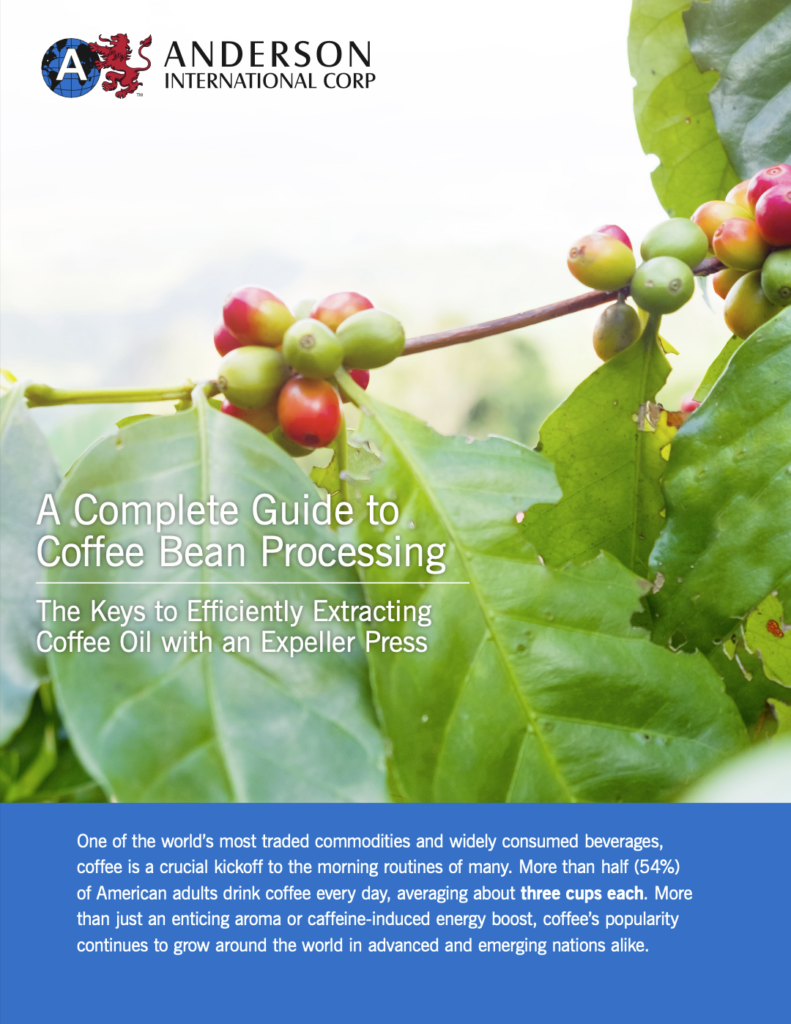 What's inside the eBook
One of the world's most traded commodities and widely consumed beverages, coffee is a crucial kickoff to the morning routines of many. More than just an enticing aroma or caffeine-induced energy boost, coffee's popularity continues to grow around the world in advanced and emerging nations alike.
Throughout history, coffee production has steadily increased to keep up with growing demand. Global coffee production is approximately 175 million 60-kilogram bags per year, supplying more than 2.25 billion cups of coffee worldwide every day.
To keep up with these steadily growing global coffee cravings, coffee bean processors are exploring more efficient ways to process high-quality byproducts from this versatile bean to serve a range of important uses.
To command the highest price for coffee oil and other byproducts, processors need durable, high-quality equipment properly constructed to handle this difficult oilseed.