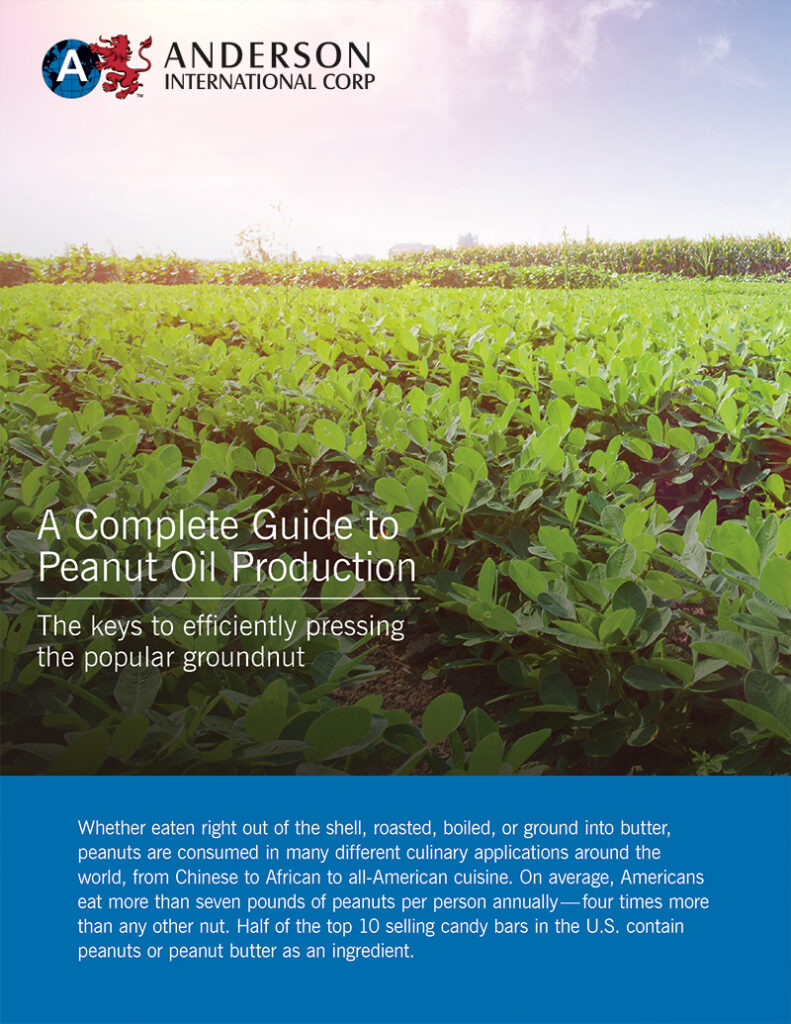 What's Inside the eBook
In this guide to peanut oil, we'll examine the history of peanut production, explain how peanuts are processed into oil, and discover peanut oil's diverse product applications as we explore this market's global growth potential.
The upstream processes of harvesting, cleaning, drying, and storing peanuts are critical in determining the pressing quality, efficiency, and safety of the seed.
Depending on the variety and other cultivation details, peanut kernels contain between 45 to 55% oil, with the Spanish variety typically boasting the highest oil content.
While many peanut oil mills rely on the traditional double press method, some plants are turning to high-shear dry extrusion to streamline the process.